These 10 allergy-friendly Breakfast recipes are the perfect start to your Christmas celebrations. Your family will never guess that these Christmas morning breakfast recipes are free of gluten, egg, dairy, soy, and nuts.  
PIN THIS POST
My mother's birthday is Christmas Day. We've always made a huge fuss to ensure her special day is always memorable. We start with a hearty Christmas breakfast, followed by hours of presents, music, and outdoor activities. This year, we will celebrate in a much more intimate capacity, but Christmas breakfast is still guaranteed! This list of my Top 10 allergy-friendly breakfast recipes simple, delicious, and perfect for the entire family. I hope you enjoy (and try) one of these Christmas morning breakfast recipes.

These delicious gluten-free, vegan raspberry jam oatmeal bars are one of my husband's favorite treats. These raspberry bars can also be made using fresh raspberries or raspberry marmalade. We enjoy these oat bars because they are low in sugar and made with allergy-friendly ingredients.

These Gluten-free cinnamon sugar donuts are not only delicious but also dairy and egg-free! This recipe was my first attempt at successfully making donuts. My previous attempts were total fails. I swapped out some ingredients and used a different style of baking dish and am much happier with the current outcome. If you're looking for moist, baked, gluten-free donuts read on for the full recipe.

Who doesn't love cornbread and cake? This recipe combines the best of both worlds, and it's gluten-free. My gluten-free sweet potato honey cornbread cake is an adaptation of the uber-famous Sweet Potato Honey Cornbread recipe from BlackGirlsWhoBrunch. As my recipe calls for a few different ingredients, the outcome was more cake-like than crumbly, mealy cornbread. The result is just as delicious as your grandmother's!

This vegan spiced apple cinnamon roll cake is a fusion of my two favorite things: spiced apples and cinnamon rolls. If you're looking for an ooey-gooey cake filled with soft spiced apples bathed in brown sugar and butter, you'll love this recipe. Your family will never guess that this insanely delicious cinnamon roll cake is gluten, soy, egg, and dairy-free! It's the perfect Christmas morning cake.

This vegan bread pudding is made with under 10 ingredients and is perfect for breakfast or dessert. It's also gluten-free bread pudding and made with cinnamon raisin sourdough bread from Bread Srsly. If you're looking to make vegan bread pudding from scratch, this is a simple recipe to follow. Serve this Vegan Bread Pudding with Cinnamon Raisin Sourdough warm with a dollop of coconut whip or brown sugar glaze for a delicious treat that your family will never guess is egg and dairy-free.
Easy gluten-free blueberry muffins. These soft and moist blueberry muffins bake in just 30 minutes. In addition to being gluten-free, these blueberry muffins are also free of the top 8 allergens. It will be a surprise to all involved when they learn that these moist gluten-free muffins are also dairy-free.
Breakfast is my favorite meal of the day, but I rarely eat it during "breakfast" hours. On the weekends, I'm a lazy, slow riser and usually don't get to eat my first meal until Noon. These Easy Cinnamon Banana Pancakes are perfect for Christmas morning. Should you be looking for scratch gluten-free pancakes or pancakes without eggs and milk, those steps are included in the recipe as well.
These Caramel Banana Crumb Muffins are gluten, egg, and dairy-free. Additionally, they are the perfect complement to your morning coffee or a frothy latte. This post will guide you towards some of the most delicious breakfast muffins you've ever had. Made with ripe bananas and homemade vegan coconut caramel (not by me. I'll talk more about that later), and topped with a brown sugar crumble.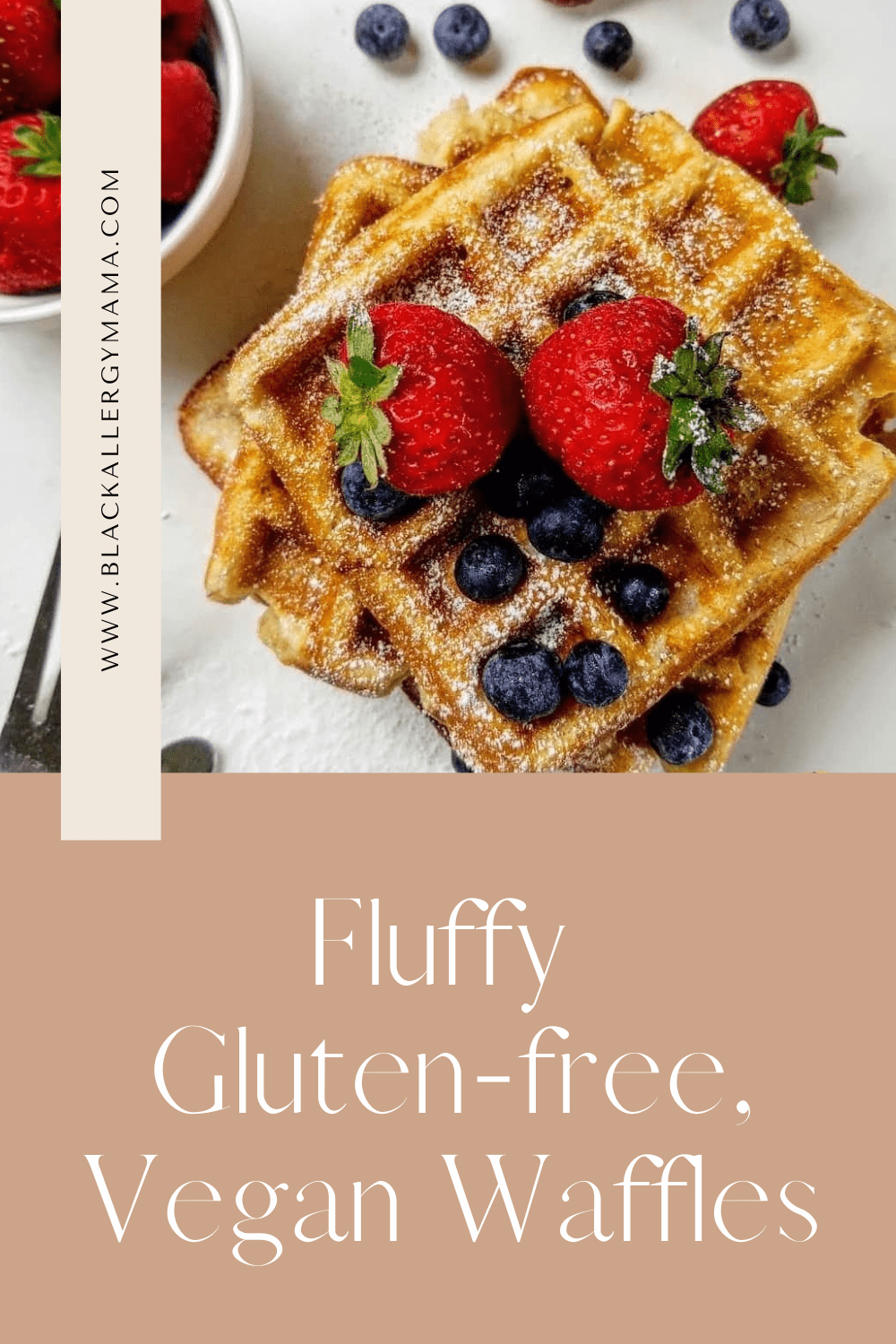 This gluten-free and vegan waffle recipe is ready in just 20 minutes. The result is a waffle that is crispy on the outside and moist on the inside! Top these top 8 free waffles with your favorite fruit and dust with powdered sugar for a delicious allergy-friendly breakfast treat.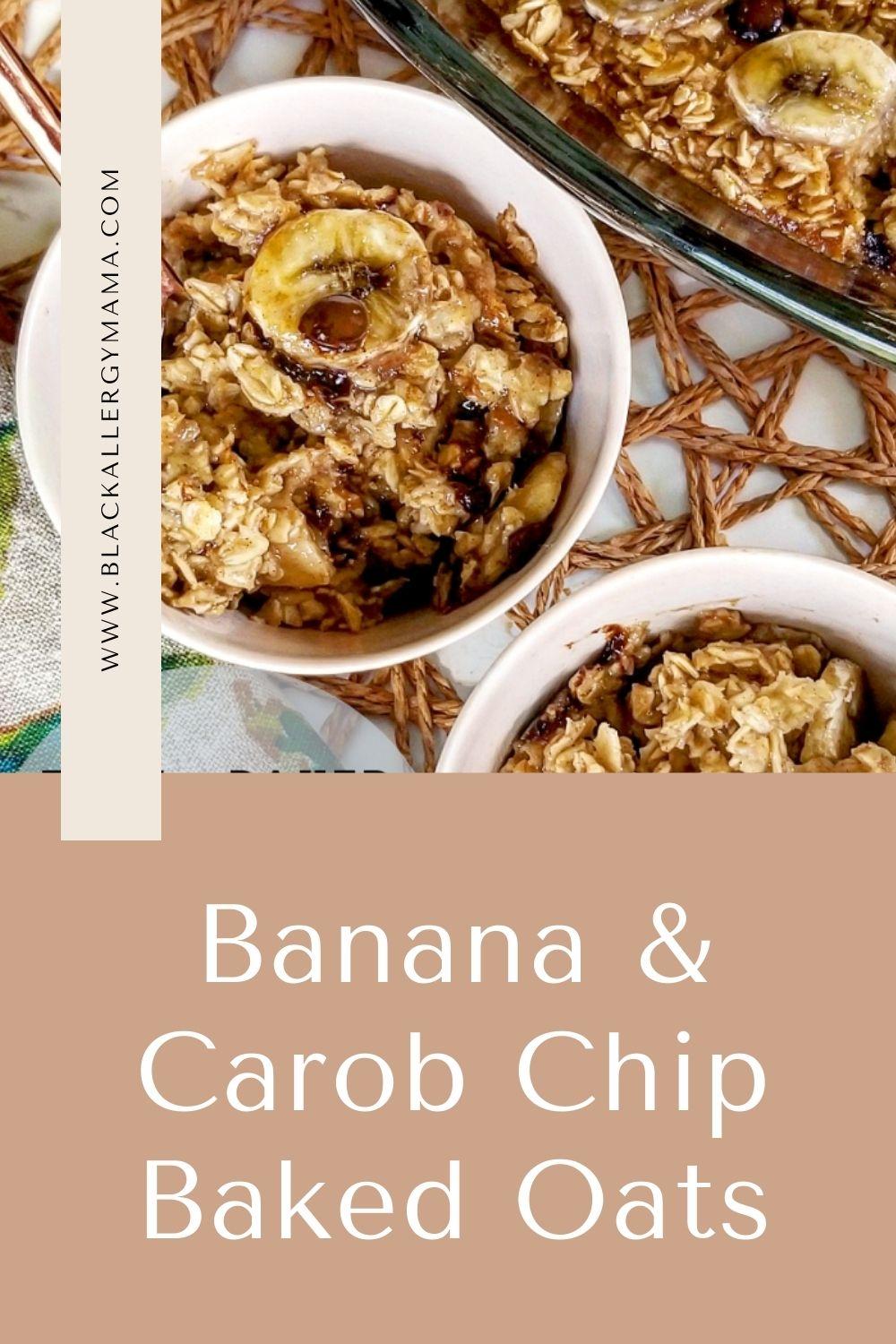 Your Christmas morning breakfast routine just got simpler with this easy vegan baked oatmeal recipe. Only 8-ingredients are needed to make this delicious banana chocolate chip baked oatmeal. This kid-friendly breakfast recipe is easily the best-baked oatmeal recipe ever!
I hope you've enjoyed this list of Top 10 allergy-friendly breakfast recipes. If you're looking for more Christmas morning, breakfast inspiration don't hesitate to drop a comment below. Additionally, if you and your family have a cherished Christmas Morning breakfast recipe, I'd love to hear all about it!