My family is always searching fo
r fun travel destinations in Texas. On average though, most times we only think of Austin, Dallas, and San Antonio as options. Well, I am here to tell you that Beaumont, Texas should be added to the top of your Texas travel destinations list.
Last Fall I received an invitation to enjoy a weekend staycation in Beaumont. I spent three days eating, drinking, and playing my way around this charming city. Given Beaumont's close proximity to Houston (roughly 82 miles), It qualifies, in my opinion, as a staycation. Beaumont is perfect whether vacationing in southeast Texas or making a quick stop along your I-10 road trip. I guarantee every single mile of that drive will be worth it! If you're searching for fun travel destinations in Texas, perfect for the whole family, let this list of  Top 13 Reasons to Visit Beaumont, Texas be your guide.
PIN THIS TRAVEL POST
While the Beaumont Convention and Visitors Beaurau— footed the bill for Gristle & Gossip's travel accommodations, rest assured that my message is carefully crafted for my amazing and loyal audience. The purpose of this travel post is to ensure that you have the ability to make the most informed decisions in order to live your best life while visiting Beaumont.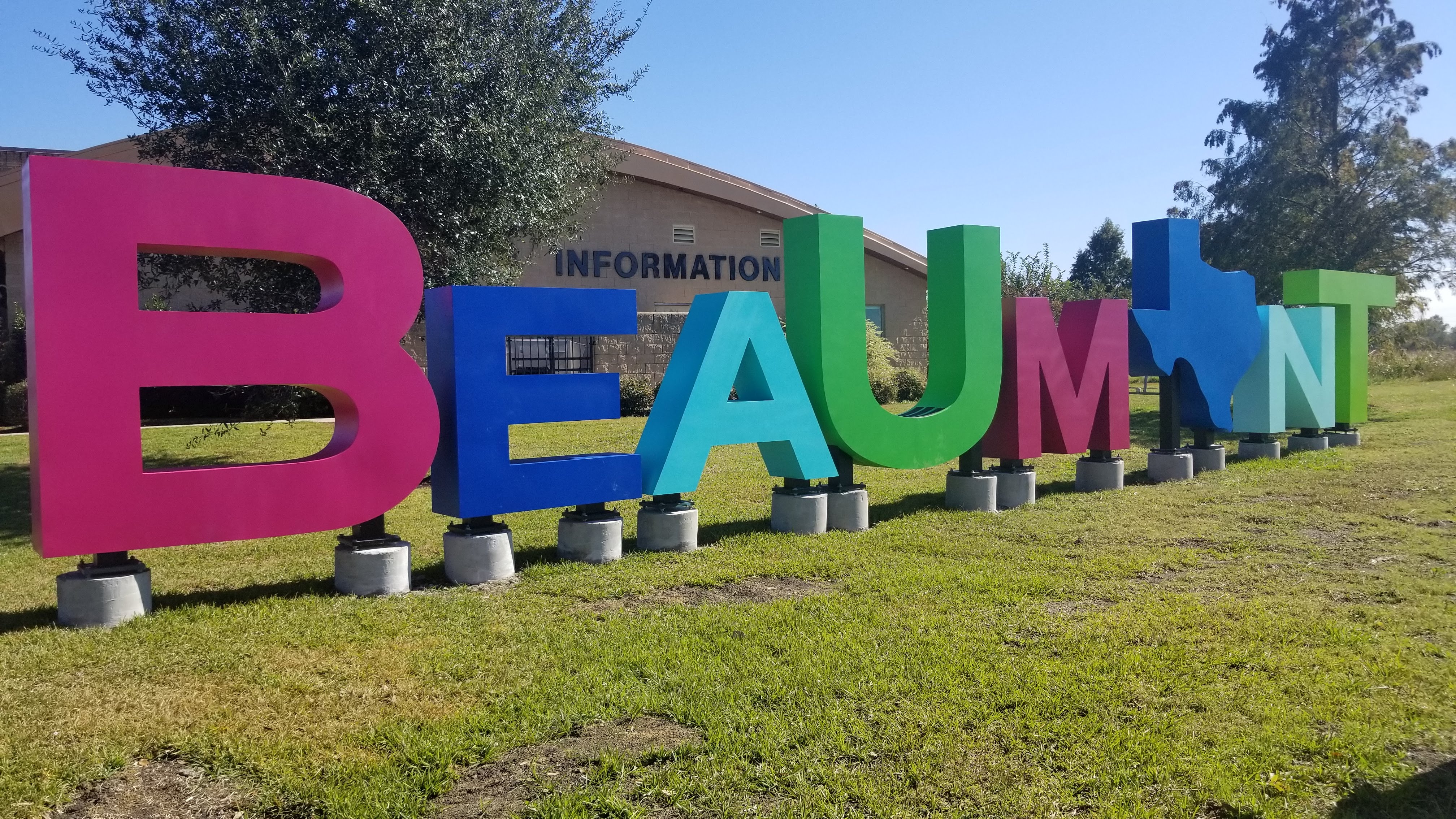 TOP 13 REASONS TO VISIT BEAUMONT TEXAS
It's no surprise that visiting Beaumont, Texas was not on my radar prior to this trip. Although, as a kid, I fondly recall stopping in Beaumont for some of the best barbecued blue crabs. I should have known then that this city was something special. As a self-proclaimed foodie, I'm sure you already know that the bulk of this post is about the city's fantastic food. There are some really good places to eat in Beaumont! In addition to the food, the city offers tons of attractions for all to enjoy. I am eager for you to read my list of Top 13 Reasons to Visit Beaumont Texas! Additionally, if you have places that aren't on my list I want to hear about them.
This post contains tons of content! If you prefer to see only pictures, scroll to the photo galleries at the bottom. 
EATING AND DRINKING IN BEAUMONT
The reason for my visit (in addition to highlighting the city) was to bring awareness to Beaumont Restaurant Week (#EATBMT). The annual, week-long culinary celebration, unfortunately, ended before I could get this post out, but that doesn't mean you shouldn't visit these referenced hot spots. All establishments highlighted in this section are participants in Beaumont Restaurant Week – November 2019).
*Honorable Mention: It would be very remiss of me not to mention Patillo's Bar-B-Que. Although this was not one of our stops it is one of the few black-owned restaurants in the city. It also tops my list of places to eat during my next visit. Did you know that Beaumont is 47.8% African-American? You may not realize that during your visit, but it's very true! Patillo's Bar-B-Que opened its doors back in 1912, making it the oldest black-owned bbq joint in Texas. Though many things have changed since then, the history of this family-owned restaurant is rooted in African tradition.
Tacos La Bamba is easily in my top 5 places to eat in Beaumont. Stop here for delicious tacos, quesadillas, whole fried fish, and Mexican beers sauced in chamoy con chile. This quaint spot is known for serving authentic Mexican street food in a photogenic environment. The restaurant's interior features mosaics and murals created by local artists. Additionally, their weekly taco specials and events are widely popular. Tacos La Bamba owner Carlos shared with us that their $1 taco special (first Thursday of the month) brings out the entire city.
With over 70 years of service RAO's Bakery is one of the oldest Italian bakeries in Texas. It's the go-to spot for those "but first, coffee" moments. This is the place for muffins the size of your head and savory kolaches stuffed with Zummo sausage. During Mardi Gras, they become King Cake headquarters producing about 300/day. They were also one of the first purveyors in Texas to offer gelato. They also have a self-service microwave, which made me very happy. I was able to heat up my muffin and re-warm my coffee before hitting the road to my next stop!
J. Wilson's is the quintessential neighborhood spot for brunch, lunch, and dinner. Their brunch menu is stellar and I highly suggest you try a few of their standout dishes like the Gulf oyster nachos, J Dub's chicken & pecan waffle, house-made french toast, and their "man candy" candied bacon. Although I didn't try the bacon, I did enjoy some of the best flourless chocolate cake I've ever had in my life. The top layer was all fudge. This cake confirmed that Jesus is King!
Pour Brothers Brewery is one of Beaumont's newest microbreweries. The patio is perfect for lounging and their self-pour tap wall allows you to enjoy only the beers you like while sampling those you may be unsure about. Although there is no food sold here, you can always find a local food truck parked across the street.
Carmela's queso was voted Top 10 in Texas. If you're a "Queso Queen" (or king) you will want to add Carmela's to your list. I don't eat much queso these days, but I can attest to this queso claiming the 3rd or 4th spot on my own personal list. Their fajitas and margaritas were tasty as well. If you order a margarita ask for light salt. My table mates mentioned that their cocktail was a bit over salted. A sugar or chilé rim may be a nice touch here!
This was another favorite of mine. It's the perfect place to watch the sunset while enjoying a romantic dinner (or picnic) with your boo. If that's not your thing, step inside for a seat at the bar to catch your favorite sporting event. Here you will not only find fantastic fried pickles, burgers, brisket nachos, and cocktails but also private event space. If you're looking for a turnkey wedding (or event) venue I highly suggest Amelia Farm and Market.
*Also, if you're looking for personalized sweet treats for your events check out Sachi's Sweets. This locally-owned bakeshop provided us with welcome boxes of the most delicious, personalized cookies! Not only were they delectable, but they were beautiful!
If you're looking for traditional, Asian-style dining visit Chaba. I was so excited when I realized that we were sitting on the floor until I had to get up and my knees popped! Chaba Thai Bistro was the recent winner of the Taste of the Triangle and is known for serving some of the most crave-able Thai food in Beaumont. The food at this family-owned spot is made fresh and consists of their family's recipes. Appetizers and entrees like their Golden Triangle fried tofu bites and Spicy Eggplant are just two of the reasons I can't wait to dine there again.
Their Second Sunday brunch is EVERYTHING!! The most important thing(s) you need to know here is that they only serve brunch on the second Sunday of each month and that there will be a line! My favorite items were the creamy avocado toast, their scrumptious house-made cookies, and scones! If brunch isn't your thing you can join Kat and Co. for dinner each month for First Thursday at the historical Mildred building. The evening includes a special dinner menu created by head chef Will Carter along with live music and an artist's market on the promenade.
PLAYING IN BEAUMONT
While visiting Beaumont I experienced some truly unique and enjoyable attractions. I was blessed to share this experience with my daughter. The CVB created a toddler-friendly itinerary that she and my mother embarked on while I toured the city. There's a little something for everyone in Beaumont. The bulk of the attractions are kid-friendly with the exception of Logon Cafe. It's more of a nightspot for adults.
1. Live music at The Logon Café
One of the oldest watering holes in the region, the Logon Café started its life as a computer repair shop (hence the name: "log on"). This quirky late-night spot is super unique. From the bar made of old computer parts, microchips, floppy disks, to the eclectic mix of music from rock and soul to jazz. Stop in for a game of pool or a shot of tequila. Your call.
Did you know that Beaumont, Texas is the number one place in the country for birdwatching? Neither did I. Cattail Marsh is the city's pride and joy. A repurposed wastewater treatment plant that's now a scenic 900-acre wetland. Cattail Marsh hosts more than 250 species of birds annually, including pelicans, egrets, roseate spoonbills, ducks, ibis, doves, and red-winged blackbirds. A new boardwalk and viewing platforms were opened a few years ago to provide new access and incredible views of one of the most active birding areas of the wetlands. I never thought I would be birdwatching in Beaumont, but I absolutely loved this experience. Additionally, visitors will find more than eight miles of gravel roads for jogging, hiking, biking, horseback riding, birdwatching, and wildlife photography along the banks of Hildebrandt Bayou and Willow Marsh Bayou.
As I mentioned, the CVB created a separate itinerary for Emory that consisted of free tickets to all the city's toddler-friendly museums. Due to the length of my stay, she only had time to enjoy Beaumont's Children's Museum. But that was more than enough. She spent two hours playing in their makeshift grocery store, coloring, driving cars, and riding on boats. My mom reported back that she made a few friends, and then quickly lost them when she snatched their toys away. She takes playtime very seriously, and that's OK!
The Museum is open Tuesday – Sunday from 10 am – 4 pm. Tickets are $5 (Under 1 free)
If you are a fan of local art then you will surely want to check out these three beautiful murals (see photo gallery below for art). Downtown revitalization projects and beautification through art have been a major focus of the city. These specific pieces were painted by three different artists and are located on Fannin Street. Coincidentally they are located directly across the street from Pour Brothers Brewing Co.
Gator Country is home to over 450 American alligators, crocodiles, many different reptiles, as well as various mammals. It's an alligator theme park where guests can see the lifespan of an alligator and get up close and personal with nature's wild. With hands-on activities like holding the baby gators to helping feed them. I was lucky enough to meet a sweet little baby alligator at our Pour Brothers Brewery stop, and now I think I want one. If your kids are into animals like Emory, then they will love this adventure.
WHERE TO STAY IN BEAUMONT
The MCM Eleganté Hotel was selected by the Beaumont CVB. It's really nice and the rooms were beautiful and spacious, but the selling point is MCM's 8th-floor Concierge Lounge. Guests are treated to daily complimentary breakfast (5:00 am to 9:00 am), evening light bites, and a full bar from (5:00 pm – 9:00 pm). The MCM is possibly one of the nicest hotels in the city. So if you're looking to do it big, I suggest you reserve their Hot Tub King Suite! Feel free to use this link to take advantage of the $99 dollar MCM Hotel Deal.
Note: During Tropical Storm Imelda, the hotel took in water, so the first floor is undergoing a few minor renovations.
IN CLOSING
Whether you are looking for a weekend staycation in Beaumont, Texas, or simply vacationing in Southeast Texas, this list of Top 13 Reasons to Visit Beaumont, Texas should encourage you to add Beaumont to your Texas travel destinations list. This weekend staycation in Beaumont left your me happily breathless. Being chauffeured around the city in stretch limousines and charter RV's was quite the treat, and I have Beaumont CVB to thank.
♥
Have you visited Beaumont, Texas? What are your favorite stops? Share your experiences with me below in the comments or tag me on Instagram or Pinterest. I'd love to hear from you.
LOVE IT? PIN IT!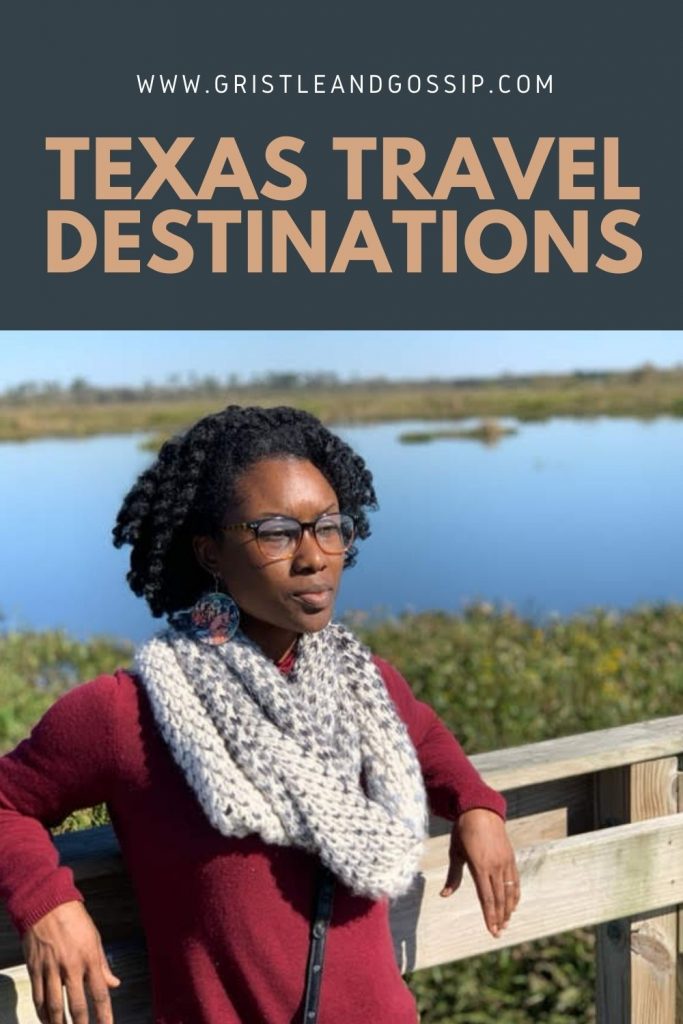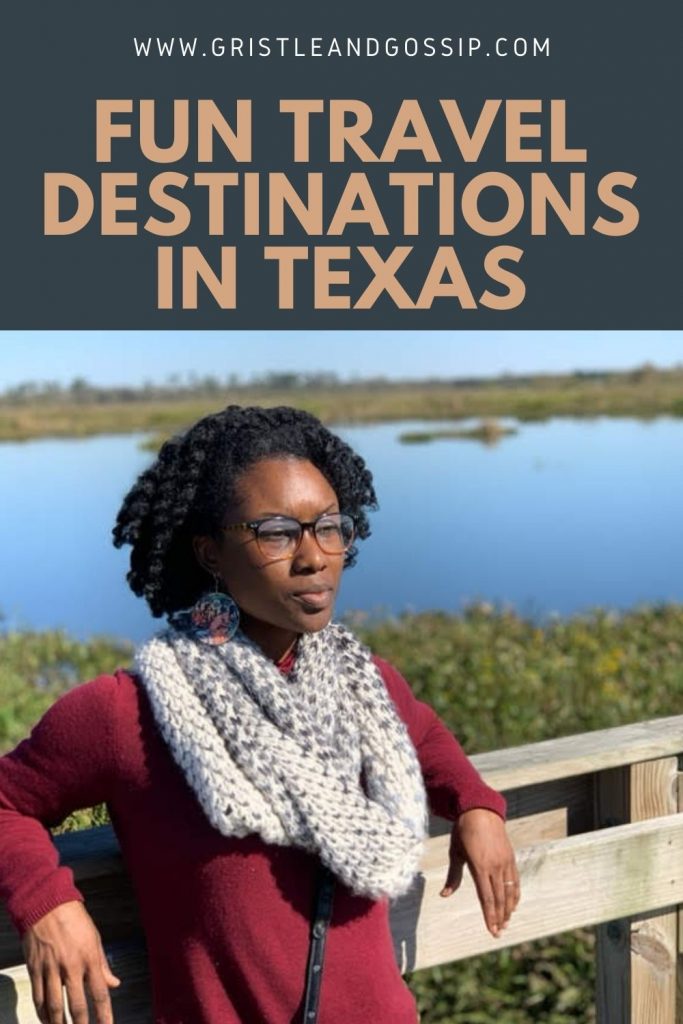 PHOTO GALLERY