Are you searching for the best fajitas in Houston? Well I think I found them at Fajita Pete's! During a recent visit to the 10 year old Fajita joint (West U.), I instantly fell in love with their delicious fajitas and fresh ingredients. In honor of National Fajita Day I am giving away $50 bucks so you can try Fajita Pete's for yourself!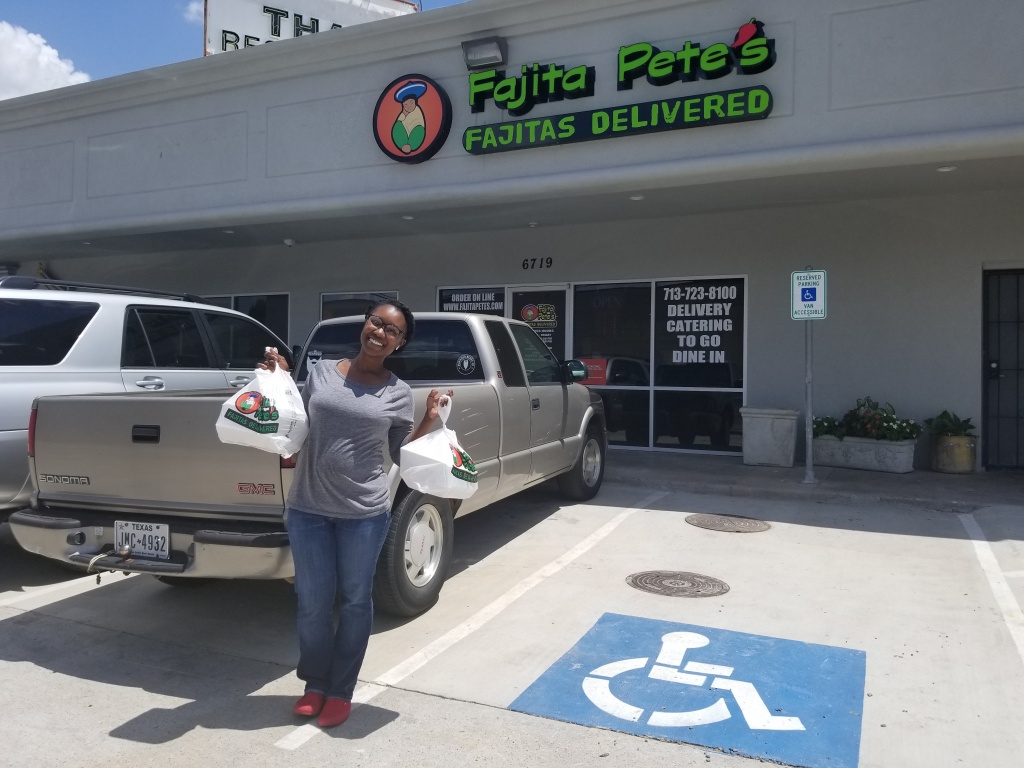 Foodie holidays are the best aren't they? Especially when you can rely on Influencers to get the word out. National Fajita Day is a very special day in Houston, mainly because Fajita's are a main food group around here.
Fajita Pete's has been a Houston staple for 10 years and has 10 locations in Texas, including two in Dallas-Fort Worth and eight in Houston! They have made quite the name for themselves. Specifically in the fajita delivery department.  The owner, lovingly known as "Fajita Pete" is not only super cool and charming, but has delicious food coming out of his kitchens.
Fajita Pete's offers fresh-off-the-grill fajitas delivered to your table, home or office! In addition to fajitas, the menu also offers thirst-quenching Margaritas TO-GO, Quesadillas, Poblano Steak, Portobello Chicken, Enchiladas, Tostadas, Burritos, Nachos and more.
In honor of National Fajita Day, Fajita Pete's is offering an awesome deal! Any guest who orders one pound of any type of fajitas – beef, shrimp, chicken, veggie or mixed – will receive a FREE half-pound of chicken fajitas! After sampling Fajita Pete's Chicken and Beef fajitas, I may have to roll on over there to take advantage of this deal!
To find the Fajita Pete's closest to you, or to place a catering order, visit fajitapetes.com.
GIVEAWAY
If you think the above aforementioned deal was good, I've got an even one. Who wants a $50 gift card to try Fajita Pete's? I am giving away an amazing gift because I'm nice, and believe in sharing the love. Enter to win this sweet giveaway by following these simple rules:
Comment below, telling me why you deserve this $50 gift card
I will choose a winner tonight. Only those who follow these 3 steps will be eligible! Yes, I will be checking all accounts, lol.
PHOTO GALLERY