The 18th Annual Houston Press Menu of Menus ® Extravaganza is set to take place Tuesday, April 7, 2020, from 7-10 pm at Silver Street Studios (2000 Edwards). Here, Houston Foodies convene to enjoy tastings from over 35 local restaurants, alongside wine, beer and cocktail samplings from many of Houston's favorite restaurants. Last year's restaurants included BCK, Grimaldi's Pizzeria, Lupe Tortilla, The Rustic, The Tasting Room, and many more!
Now that holidays are behind us, we can get back to our regularly scheduled programming. Houston Press will host its 18th annual Menu of Menus ® Extravaganza this spring, and I couldn't be more excited to be one of the firsts to share these details with you. I will be doing a giveaway for (2) GA tickets in the coming months.
Before I get into all that, let me share some of my prior feedback with you about this fun event.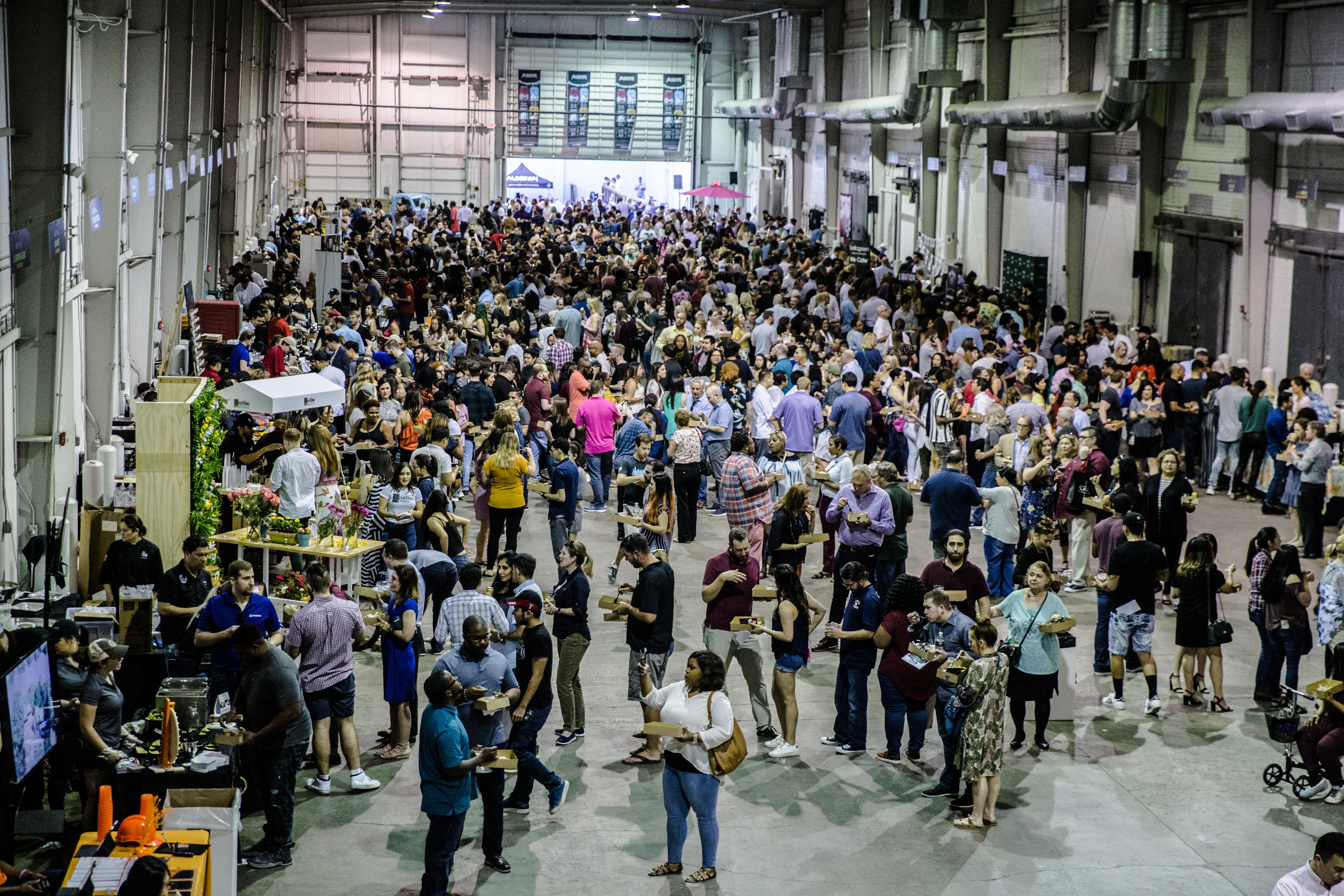 Menu of Menus® Extravaganza | My Suggestions
As an avid foodie, I am a huge fan of the food-centric events our city hosts. Houston Press is known for throwing one heck of a party, and Menu of Menus is probably one of their best. That being said, these events sell out quickly! General admission tickets are $49 and include entry into the event at 7 p.m. as well as food, wine beer and cocktail sampling. VIP admission at $79 gets you entry into the event one hour earlier at 6 p.m. and includes everything that GA tickets offer as well as complimentary valet parking before 6:30 p.m.
Guys, that extra $30 dollars for an upgraded ticket is worth it! Because this event highlights 30 + of Houston's top restaurants, everyone and their mom will be in the building. The day of the event is pure mayhem and the lines for food get ridiculous. I suggest you purchase VIP tickets so that you can get in an hour early and eat to your heart's content without all that extra drama. This is the first year (I think) that parking has been included in the VIP package. That's a win-win also. Silver Street Studios doesn't offer a parking lot and after an evening of food and drinks who wants to walk 4 blocks to the car? Not me.
Get your Tickets
Those of you that are like me, you know in advance what your Spring calendar looks like. But for others, It's possibly too early to start thinking about April. Listen, If you are interested in this event to get your tickets NOW before they are gone. Pre-sale tickets are available until Friday, January 10th (this Friday). If waiting is your thing, that's cool too, I just can't promise that VIP or GA tickets will be available.
For tickets or for more information visit menuofmenus.com. Or check them out on Facebook. I hope to see you at this year's event. I highly suggest you subscribe to my blog now, so that you're informed about my giveaways!! Free tickets make the food and drinks taste better. ♥
Confirmed Restaurants So Far:
Ambriza Social Mexican Kitchen
Andalucia Tapas Restaurant & Bar
Bronson's House
Bundt Cake-A-Holic
Click Virtual Food Hall
Cochinita & Co.
CoCo Crêpes, Waffles & Coffee
El Quetzal Bakery
Eurasia Fusion Sushi
Freebirds World Burrito
Freebirds World Burrito
Grimaldi's Coal Brick Oven Pizzeria
House of Pies
Hughie's
Java Lava Brew
Juice Girl
KICPOS
Kin by Chef Evelyn
KUU Restaurant
La Argentina Gelato & Coffee
Max's Wine Dive
Mia Bella Trattoria
Mikki's Cafe
NOKturne Juice Bar
Not Jus' Donuts Bakery
Omni Houston
Over the Moon
Pacha Nikkei
Pepperoni's
POPSTON
Prestige Oysters
Russo's New York Pizzeria & Italian Kitchen
Sambuca
Smoothie Strong
Snooze an A.M. Eatery
Sticky's Chicken
Tea & Victory
The Brass Tap
Tiff's Treats
Tostada Regia
Trendy Dumpling
Yong HTX
Zoa Moroccan
Zoa Moroccan