"What happens in Vegas Doesn't Always Stay" – Gristle & Gossip
Las Vegas, Nevada is often labeled the "City of Sin." I recently spent 72 hours in Vegas and would have to agree! Las Vegas is the city of sinfully delicious food, and I'm not talking about the hotel buffet's either. There are many gems along the Vegas strip serving amazing food and cocktails. Check out my 72 hour guide of where to eat on the Vegas strip.
Address: 3782 S Las Vegas Blvd, Las Vegas, NV 89109
Menu: bruxie.com
Bruxie opened as a patio stand in Orange County, California in 2010 with one genius idea — the Fried Chicken & Waffle Sandwich! The crunchiest, juiciest, most delicious fried chicken is served here. Given its perfect location, Bruxie is easily accessible from hotels at the west end of the strip (New York New York, MGM Grand, Excalibur, Tropicana). 
Address: 3708 S Las Vegas Blvd, Las Vegas, NV 89158
Menu: jaleo.com
Located inside of the Cosmopolitan of Las Vegas. Chef José Andrés' Jaleo by Jose is a buzzy, modern tapas bar with an open-fire paella station. Most noteworthy is the happy hour at Jaleo. Guest can enjoy discounted Spanish wine an tapas from 4-7 pm during the week.  Their "Sherry Hour" is most exceptional and provides diners 3 options of sherry ranging from dry to soft & sweet. Enjoy their Cava and discounted Spanish sangria's while you there.
A very important note. One of Jaleos most popular items is Aceitunes Rellenas y acietunes 'Ferrante Adrià'. A pair of olives stuffed with anchiovy and piquillo and Ferran Adria liquid olives.  YOU MUST TRY THIS BEFORE YOU DIE. A little dramatic, but I will do what I must to ensure these olives are added to your order. Thank me later!
Address: 500 S Main St, Las Vegas, NV 89101
Menu: mtocafe.com
MTO cafe is a stylish daytime outpost providing a modern take on breakfast & lunch, minutes from the Freemont Experience. The service it swift and the menu is quite easy and affordable. The Baked Apple French Toast and cast iron Vegetable Hash are worth the visit. Catch an uber from the strip or get a 24 hr bus pass (machines in front of Planet Hollywood Las Vegas).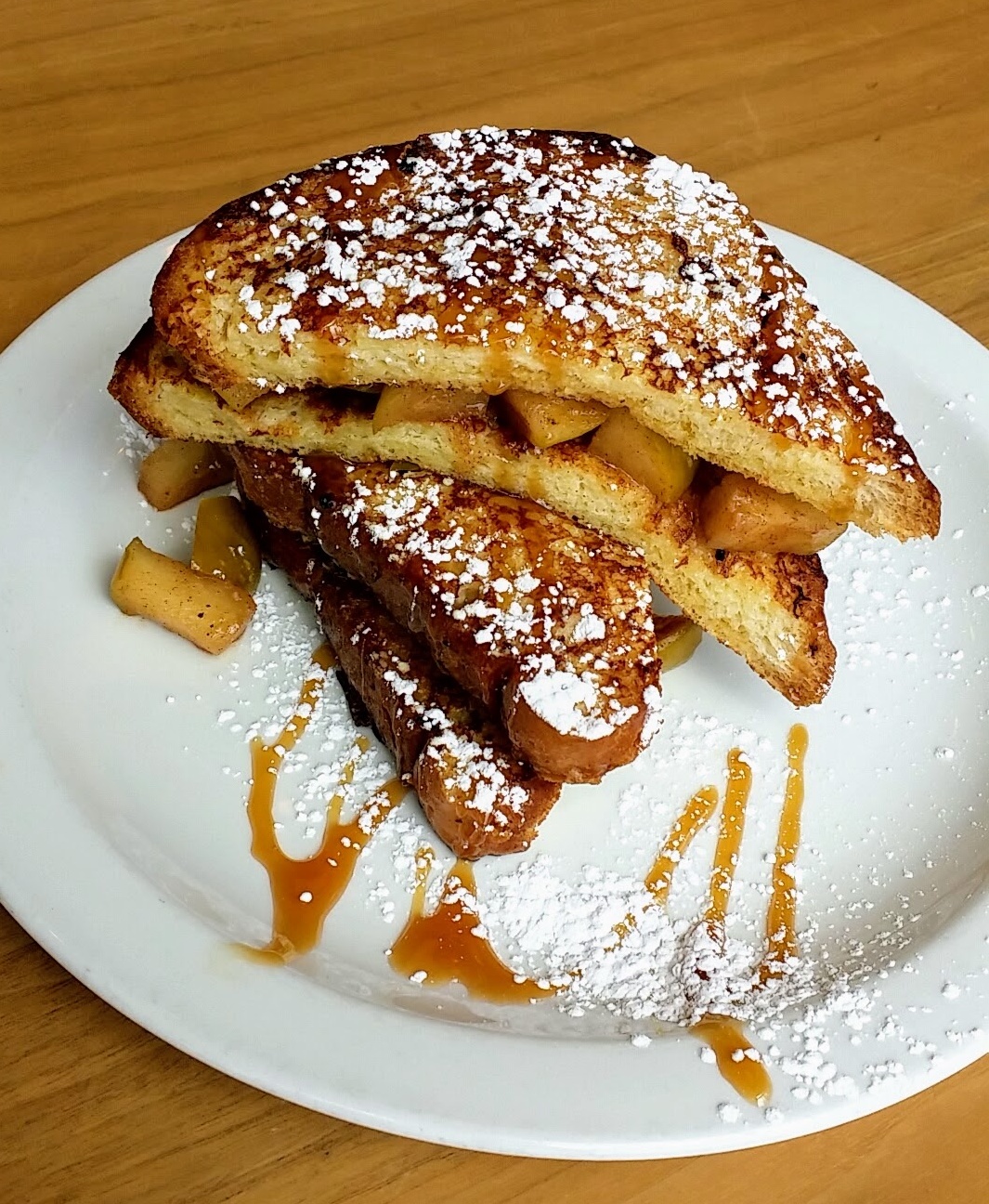 Address: 3713 W Sahara Ave, Las Vegas, NV 89102
Order: doordash.com
Herbs & Rye is a dark and dimly lit restaurant & lounge located about 7 minutes off the strip. The menu consists of Classic American & Italian fare like juicy steaks and pasta. Additionally Herbs & Rye's massive menu of handcrafted cocktails is arranged by the period of which the cocktail was made famous. We sipped on cocktails from the "Prohibition Era," spanning from 1920-1933. This is a late night spot. A perfect place for a late dinner and night cap cocktail. They close at 3 am.
Traveling to Las Vegas? Let my 72 hours in Vegas | Where to eat on the Strip, be your guide!